March 2, 1996, Ken Waldman survived a plane crash on a flight from Brevig Mission to Nome, which makes for a good story. Yes, he was lucky--the photo of the airplane above barely begins to tell it.

He has plenty more stories, and is always happy to talk to print journalists, do radio call-ins, visit radio or tv studios. Here's Ken's bio.

Below are links and photos, and there's additional material on request. For now, here are quotes about his music, his writing, his work with kids, and his knowledge of this business. Here's a page with even more quotes.

Also, from a fall 2010 residency at Lakewood Cultural Center: A Denver Post newspaper feature. (And to bring this full circle, here's an endorsement letter from Ken's spring 2021 return to Lakewood through the same organization.)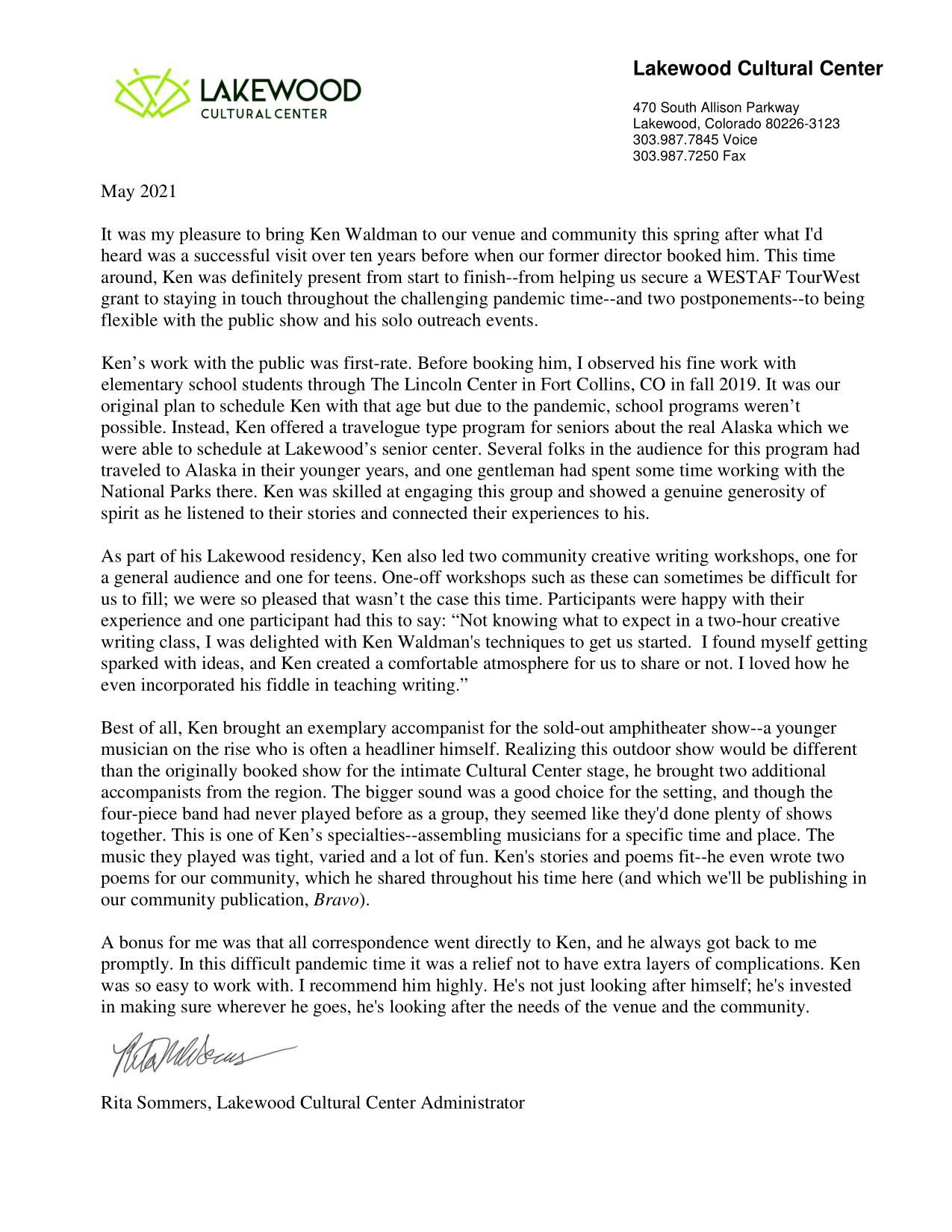 From a fall 2011 residency at Alvernia University in Reading, Pennsylvania: a YouTube video made on campus prior to a performing arts series show. Here's a blog post, written by a librarian (and musician) at Alvernia, that puts the video in context.

From a fall 2012 residency at the Paramount Arts Center: an interview on WOUB (Athens OH) radio.
Want more? Get in touch with Ken!